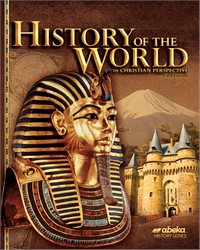 From the beginning of the world to today's modern way of life, use History of the World to show your child that "the most important part of a culture is how people relate to God." This text uses a narrative form to escort your child through the halls of history discussing the Egyptians and their pyramids, Rome and its empire, Johann Guttenberg and his printing press, America and the Industrial Era, the World Wars, and more. This text uses bold terms, timelines, and detailed descriptions to study many famous wars, battles, and explorations throughout the world. Review questions for each section and chapter help your child remember what he's studied. Help your child learn about the past from a Christian perspective and plan for the future in light of Christian principles.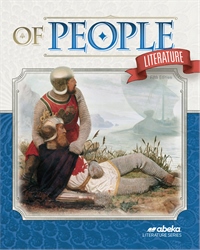 Foster a love of literature with this compilation of selections based on pioneers, pilgrims, patriots, professional athletes, and many other exciting people in Of People. With excerpts from famous books such as The Jungle Book, Robinson Crusoe, Little Women, A Christmas Carol, and more, your class will gain an understanding of people from different ages, cultures, and economic backgrounds. Of People presents literature from a Christian perspective, teaching students truths about the world, man, and God through the filter of Scripture. These stories guide your students to discern people's motives and feelings while recognizing the consequences of particular actions. With over 100 selections, timed reading exercises, vocabulary words, and "Think it Through" sections, this literature book promotes reading comprehension as well as character-building themes.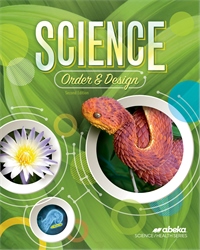 Explore the many wonderful levels of creation with this colorful and beautifully designed book! From taking a look at the things you might find in your backyard to the species that occupy the rainforest, your child will receive a greater understanding of the beautiful world that God has created. Other topics included are healthy living, the miraculous stages of a baby's development, exploring the animals of the sea, the intricate designs of the plant life, and more! Section reviews are included to support the information that your child has learned in each lessons.
Help your students master and apply proper grammar mechanics to their writing assignments with Grammar and Composition I. Review punctuation, capitalization, parts of speech, verb usage, and sentence structure to blaze the trail for writing a variety of compositions, research papers, and book reports. This work-text walks your students through the steps of writing such as being parallel in their outline, having the correct point of view, using parenthetical citations, and preparing a works cited page. Help your students be effective communicators by perfecting their writing skills.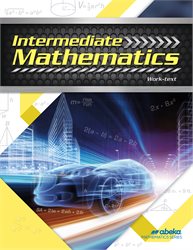 From arithmetic and geometry to statistics and algebra, your students will review concepts from previous years and jump into new ideas with Intermediate Mathematics. We have carefully transformed Basic Mathematics into a more improved seventh grade math course. Intermediate Mathematics successfully bridges the gap between elementary and high school math and effectively prepares students for testing and for more advanced courses. Also, with the new Fast Facts bonus feature, students are exposed to additional content that is related to the current topic of study. To aid in studying, all important terms are marked using bold or italics, and pronunciation is given for terms that may be unfamiliar. Students will also appreciate the step-by-step examples the textbook gives, showing the process for each type of problem within the concept. With daily exercises, examples, review exercises, an index, a glossary of terms, and a reference section, this work-text gives your students the tools to advance their mathematical understanding. Fuel your students' love for math with the new Intermediate Mathematics.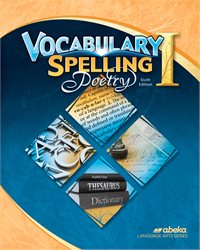 While your child works hard at mastering the words and definitions from his spelling lists each week, this book helps reinforce the correct usage of those words. With twenty-eight weekly quizzes and four quarterly review quizzes, your child's spelling and vocabulary skills will be evaluated and strengthened. Some of the exercises include applying spelling rules, using words in correct context, recognizing synonyms, and underlining misspelled words. You will also find eight well-known poems for recitation and memorization to enhance your child's appreciation of poetry.
Taken from: https://www.abeka.com/Search.aspx#stq=&roles=MAGENTOATSCHOOL&grades=G7&prodtypes=TEXTBOOKS