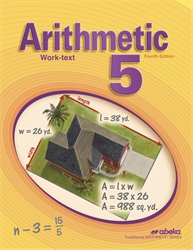 Dive into decimals and dividing fractions and many more mathematic concepts with Arithmetic 5. Challenge your child with more advanced word problems, pre-algebra concepts, and basic geometry. Continue work with estimating, rounding, and applying all of these concepts to daily life. Supplemental problems, homework assignments, and a handbook for terms and definitions in the back of the book provide for ample review and added implementation.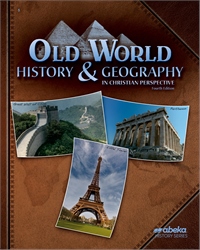 Old World History and Geography will be your child's travel guide through the Eastern Hemisphere. Discover the alphabet with the Phoenicians, sail to India with Vasco da Gama, check out Africa's largest waterfall—Victoria Falls, or strike up a game of cricket in England. Travel from the beginning of recorded history all the way to present day and meet many famous explorers, leaders, and missionaries along the way. Complete with a "Geography Handbook," over 300 photos of scenery and people, bold terms, Comprehension and Chapter Checks, this text gives your child the tools to understand the history, beauty, and variety of the many countries of the "Old World."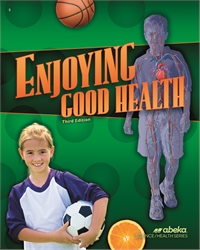 Enjoying Good Health teaches your fifth grader about God's intricate design of the human body. Starting with the heart, this text journeys from the circulatory and digestive systems to a study of nutrients, physical fitness, and interpersonal relationships. With Quick Checkups, Healthful Hints, and Chapter Checkups, your child will learn and apply concepts to help him stay healthy, both physically and spiritually.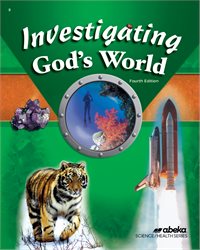 Show your child the spectacular details of the universe as God designed them with Investigating God's World. Topics to introduce include the different types of mammals, the properties of light, the structure of the earth, force and motion, astronomy and oceanography, and many more. Bold terms, Comprehension Checks, and Chapter Checkups promote memorization, review, and application for your child. This text stands on the belief that God is ultimate Creator and Sustainer of the earth and everything in and around it.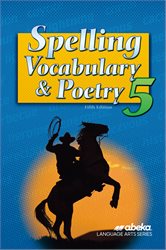 Promote academic excellence as you help your child broaden his vocabulary and appreciation of poetry with Spelling, Vocabulary, Poetry 5. With 34 word lists, teach your child to spell words correctly and use vocabulary words in the proper context. Exercises in each lesson boost proofreading skills and correct word usage. Six poems by famous authors are also included to show your child how beautiful language can be.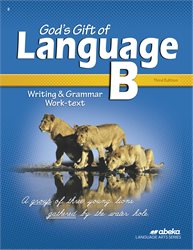 Train your child to be a fantastic communicator through writing with an emphasis on grammar and mechanics within Language B. Recognizing complements, identifying adverb and adjective phrases, preparing topical and sentence outlines, diagraming, and perfecting capitalization and punctuation rules are just a few concepts that will propel your child into proper writing. Daily language exercises, creative writing suggestions, and a handbook of rules and definitions give your child the practice and tools to enhance his understanding and use of the English language.
Taken from: https://www.abeka.com/Search.aspx#stq=&stp=1&roles=MAGENTOATSCHOOL&grades=G5&prodtypes=TEXTBOOKS